Nestled along the Colorado River beneath the vast blue skies and wild mountains of the West, Colorado River Ranch is a ranch focused on living in harmony with fertile lands and untamed animals; raising premium grass-fed Wagyu cattle; and improving planet health.
We are caretakers of the land, a ritual trusted to us from earth's first generations. But as humans evolved so did our relationship with the land. Population, pollution, consumption, and modern-day agriculture techniques have impacted the health of our grasslands and has challenged long-term environment sustainability; these and other impacts can destabilize a variety of fragile ecosystems and wildlife habitats.
Our natural habitat craves balance, and at Colorado River Ranch, we believe the revival of regenerative agriculture practices can help restore that balance. When it comes to disrupting the soil, the bare minimum yields the best results for our planet. That's why we abide by a no till drill policy which reduces compaction and soil erosion; increases organic matter and water infiltration; and improves overall soil structure. We practice vermicomposting, using worm castings as a natural, nutrient rich fertilizer to improve soil structure, provide beneficial bacteria and improve aeration.
Our relationship with our animals runs deep, and treating livestock humanely is the foundation of Colorado River Ranch. The welfare of our cattle, horses, poultry and pork are held to rigorous standards that include ample space to roam and feed; access to clean water and air; expressing natural behaviors; and safe, healthy, productive feed.
A big component of humane animal and cattle treatment is the way they eat. At Colorado River Ranch, we practice rotational grazing by continuously moving animals to different grazing areas. As stewards of both the land and animals, this process not only increases soil fertility and improves productivity, it also provides our livestock with higher quality grass to forage with less waste and can extend their grazing periods.
Our well-established and proven all-natural feed created by Wagyu specialist Dr. Jimmy Horner,  aids our ruminant animals in the consistent production of top-quality meat and milk without the use of oral antibiotics and growth enhancements.
Having respect for animals makes us better human beings, and our treatment of people, land and animals is symbiotic and collective – where one succeeds, we all succeed.
Ranching in rhythm with nature is the belief that bounds us to this land. We were born and raised in Eagle County and feel lucky to call Colorado River Ranch home for the past 14 years. We hope to make a meaningful impact on the animals and ecosystems we coexist with; restore the health of the land we benefit from; and let Mother Nature lead the way. 
Colorado River Ranch is steeped in the history of the wild frontier, but its vision for the future is even more promising.
It's where we are raising our children, Shelby Anne (4) and Sutton (2) – teaching them where their food comes from and the value that comes from a day's work on the ranch. And it's where we are reminded of the bounty, beauty and resilience of Colorado.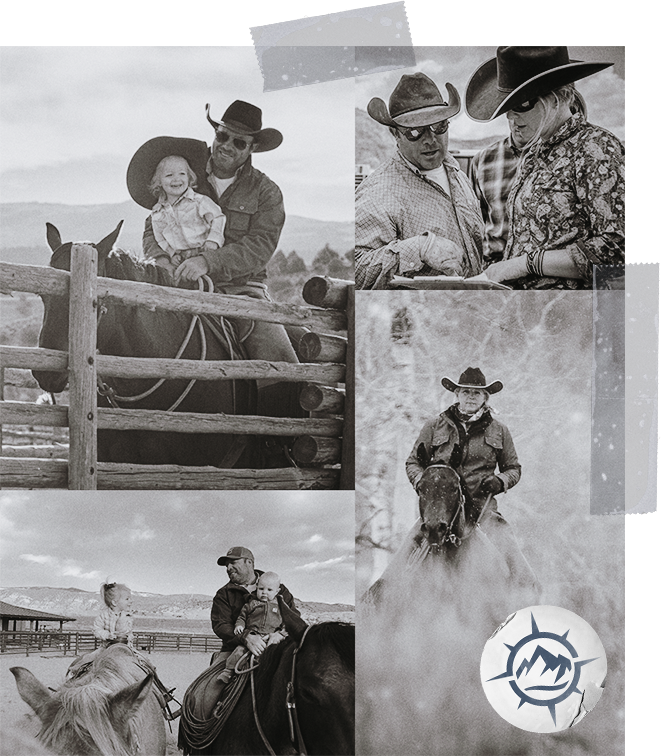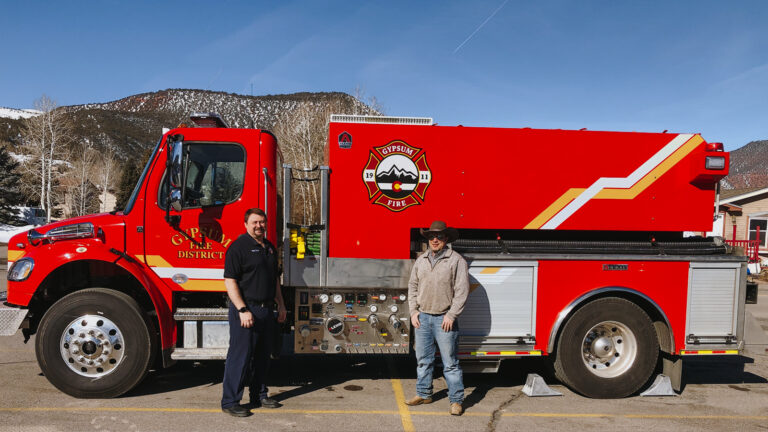 Colorado wildfires have devastated the state for the past two years, clearing thousands of acres and destroying homes and businesses in its path. While state and federal aid will play a role in recovery, a local river ranch in Gypsum, Colo. is stepping up to help the community with resources that will make a significant impact.
Read More »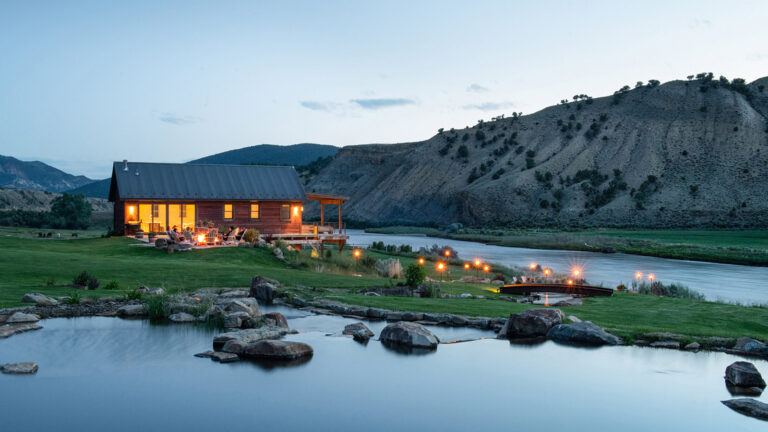 Contrary to popular belief, no one tames the Wild West we can only learn to live in harmony with Mother Nature as she graces us with her bounty, entrances us with her beauty and humbles us with her power.
Read More »
12799 Colorado River Road Gypsum, CO 81637